kajcosmetics
FEATURED PRODUCTS
Visit our shop to see amazing our popular products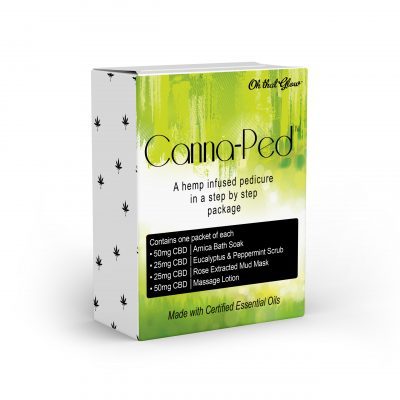 CANNA-PED™ SYSTEM
Available in wholesale only register & sign up to be distributor today
A Canna-Ped™ is a cannabis infused pedicure using CBD infused bath soak, CBD sugar scrub, CBD mud mask and CBD pain relief massage lotion. Our Canna-Ped™ will provide you the ultimate, luxurious experience while enjoying the therapeutic properties of Oh that Glow Certified Essential Oils. Our Canna-Ped™ is easy to use! Each package comes with step by step instructions.a
CANNA-PED PACKAGE
CANNA-PED™ PRICING SYSTEM
BASE
BATH SOAK
ORGANIC SUGAR SCRUB
ROSE EXTRACTED MUD MASK
PAIN RELIEF MASSAGE LOTION
HALF
BATH SOAK
ORGANIC SUGAR SCRUB
ROSE EXTRACTED MUD MASK
PAIN RELIEF MASSAGE LOTION
FULL
BATH SOAK
ORGANIC SUGAR SCRUB
ROSE EXTRACTED MUD MASK
PAIN RELIEF MASSAGE LOTION
We offer customized bioactive treatments from our friendly and knowledgeable staff. We specialize in Couple's Treatments, Floatation and all forms of massage as well as cutting edge facial treatments. We aim to make you a better you!
Our Canna-Ped Location
We will answer any questions you may have about our online sales, rights or partnership service right here.